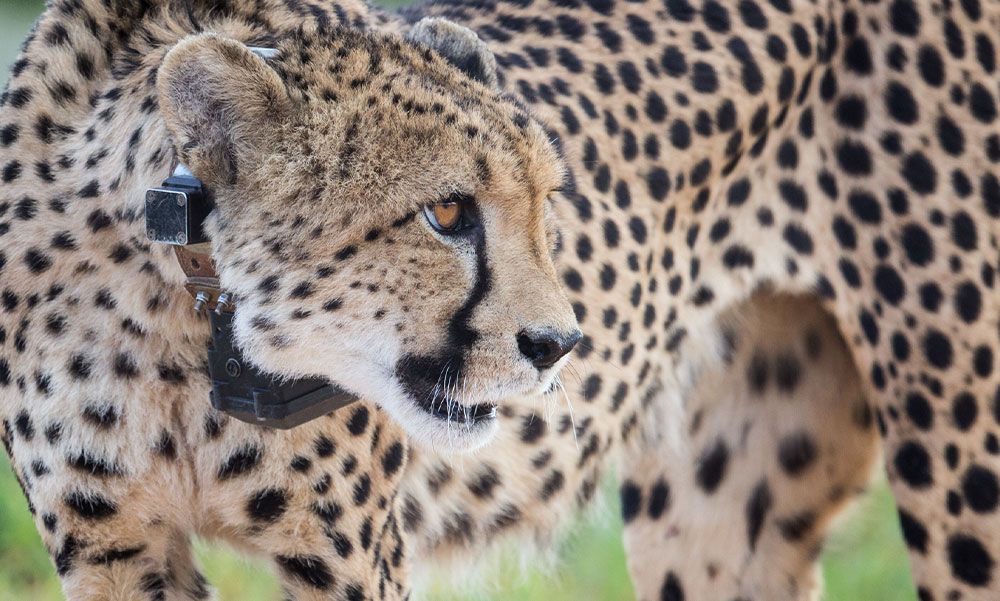 Cheetahs have been extinct in India for 70 years, but the big cats could soon be making a comeback in the South Asian nation. Over the weekend, the country welcomed eight cheetahs from Namibia as part of a new initiative that aims to reintroduce the spotted felines to the country.
The animals arrived Saturday to Kuno National Park, where they will spend the next month under observation in quarantine. After that, wildlife officials plan to release them into the 285-square-mile national park, where they hope the cats will thrive and reproduce. Prior to the trip, veterinarians vaccinated the animals and kept them in isolation; they also fitted them with satellite collars to track their movements.
Five females and three males between the ages of two and six years old made the historic journey on a chartered jet from Windhoek, the capital of Namibia, to Gwalior, a city in India's Madhya Pradesh state. From there, crews loaded them onto a helicopter for the final leg of their trip to the national park. Veterinarians and other experts monitored the animals while they were in transit and "everything went very smoothly," according to a tweet from the Namibia-based Cheetah Conservation Fund.